Voting with Archway Connect
Voting on governance proposals via Archway Connect
Connect to Archway connect by pressing Connect your wallet: and select the wallet you want to connect with:
Then select the Vote section, on the side menu: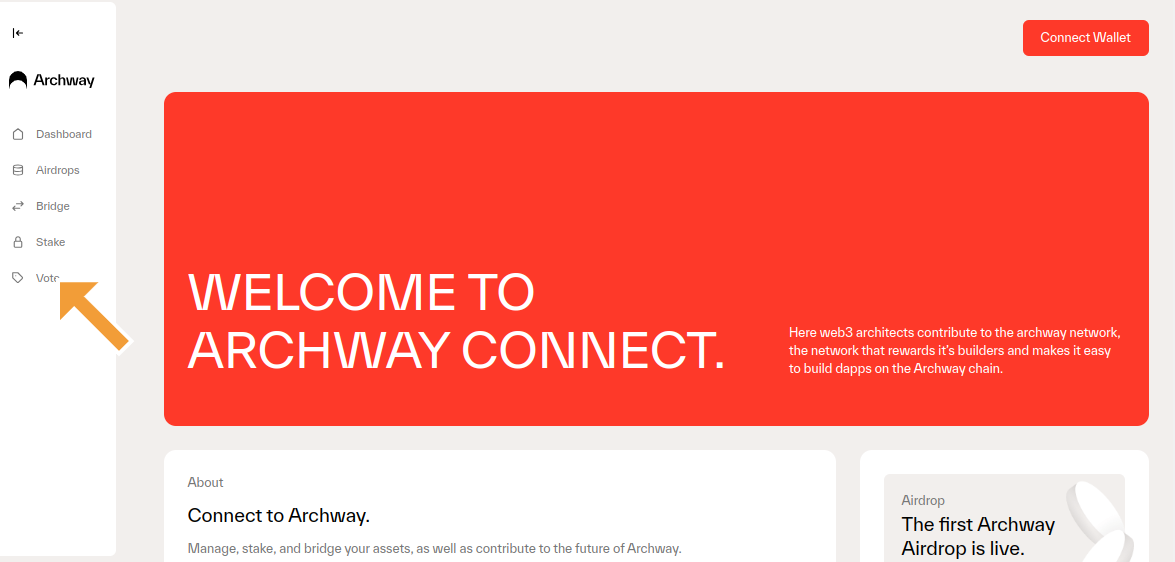 You can see the details of a proposals by clicking on it.

so that the information is displayed: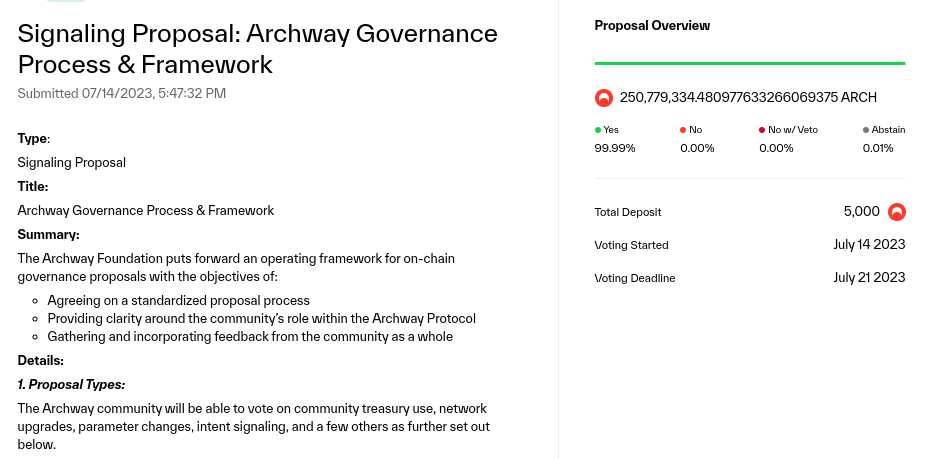 If a proposal is in the Voting phase, you can vote on it, by reading the governance proposal's details and clicking on Vote: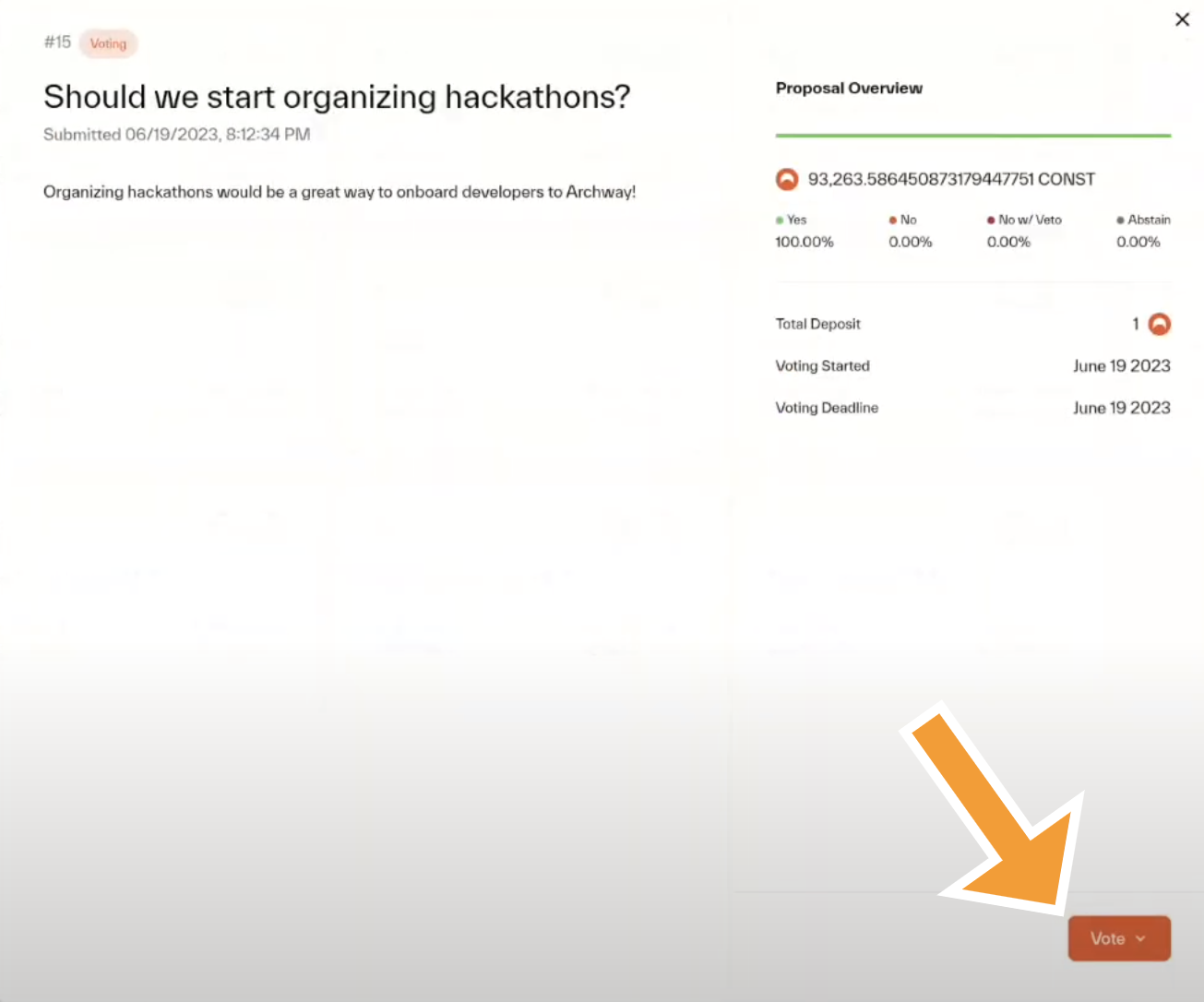 Cast your vote by selecting one of the available options: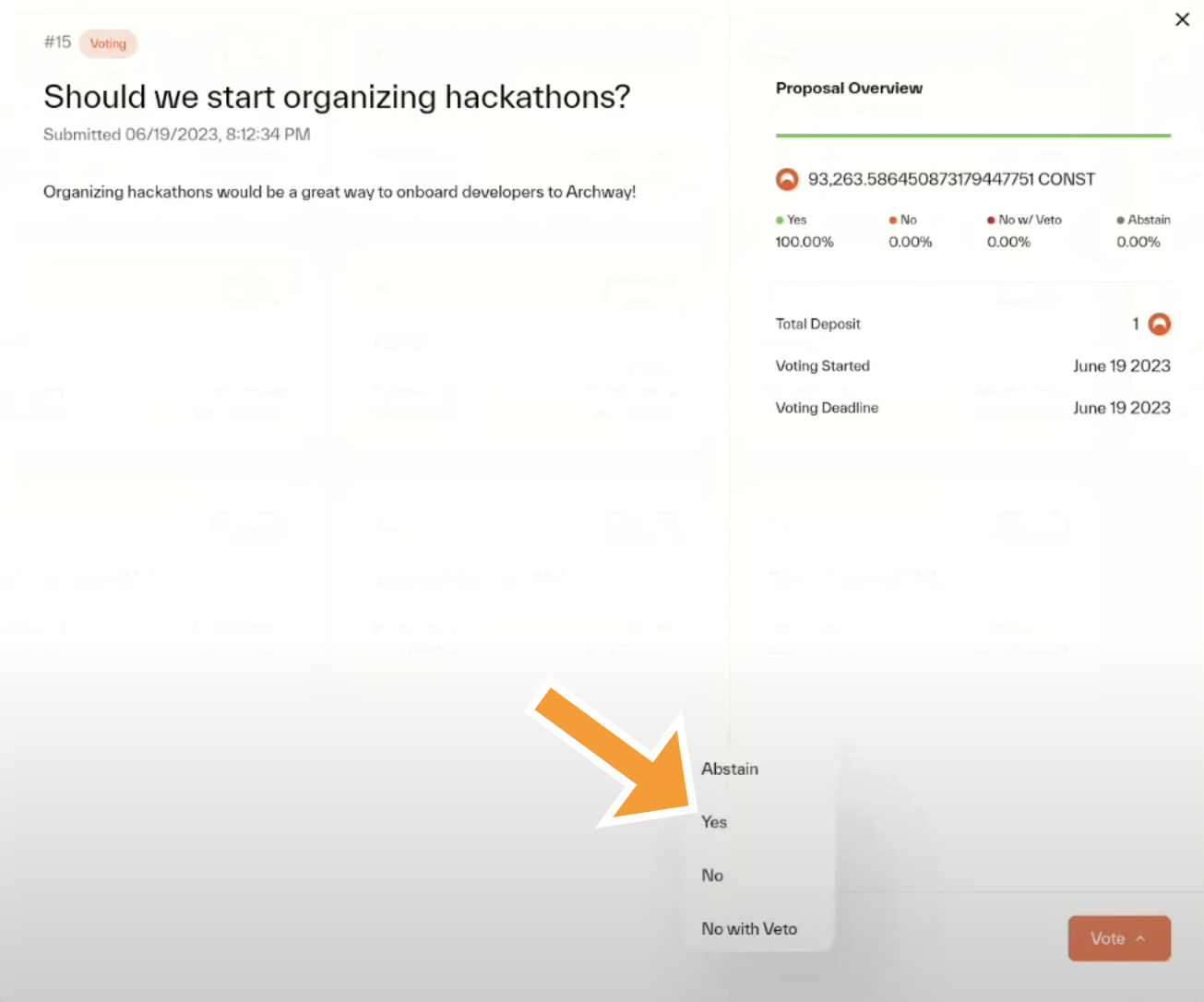 Confirm the transaction on the wallet: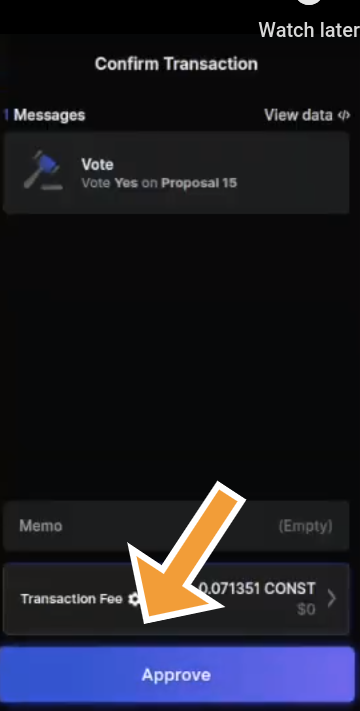 That's it! Once the voting period ends you can check the results.